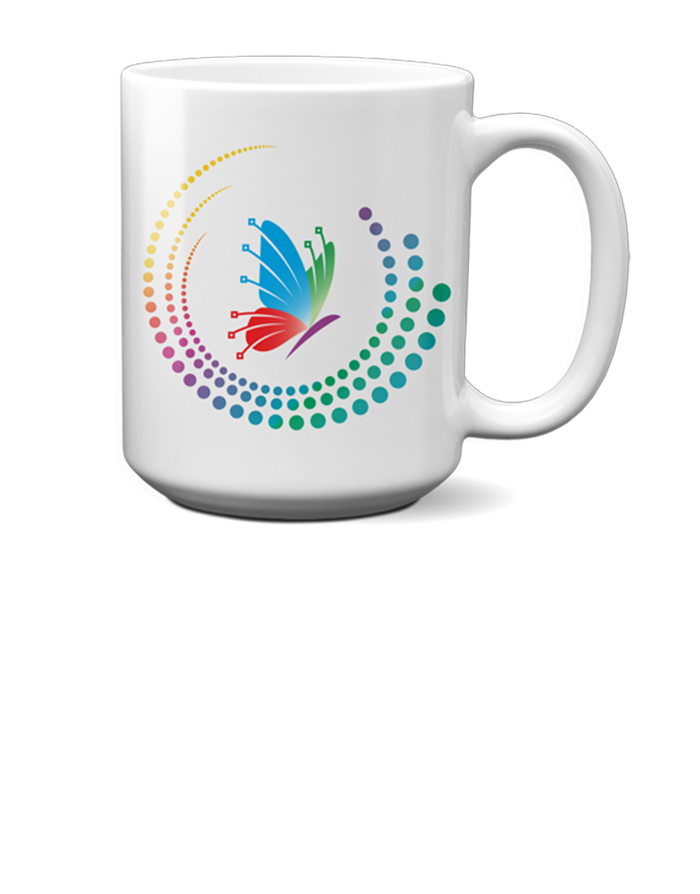 Custom Mug Printing
Mug printing with sublimation is a popular and effective method to personalize and enhance the appeal of your favorite beverage containers. Sublimation printing involves transferring high-quality designs onto a specially coated mug using heat and pressure. This process allows for vibrant, long-lasting, and fade-resistant prints that wrap around the entire surface of the mug. Whether it's a photo, logo, or custom artwork, sublimation printing ensures exceptional clarity and detail, resulting in a visually stunning and personalized mug. The durable nature of sublimation prints ensures that your designs withstand regular use and washing, making them ideal for everyday use or as a memorable gift. Experience the art of mug printing with sublimation and enjoy sipping your favorite beverages in style.

With no minimums you can print as little as one or thousands, available in multiple sizes and inside colors we've got you covered.
White sublimation mugs are dishwasher and microwave safe.


Contact us for a quote today.