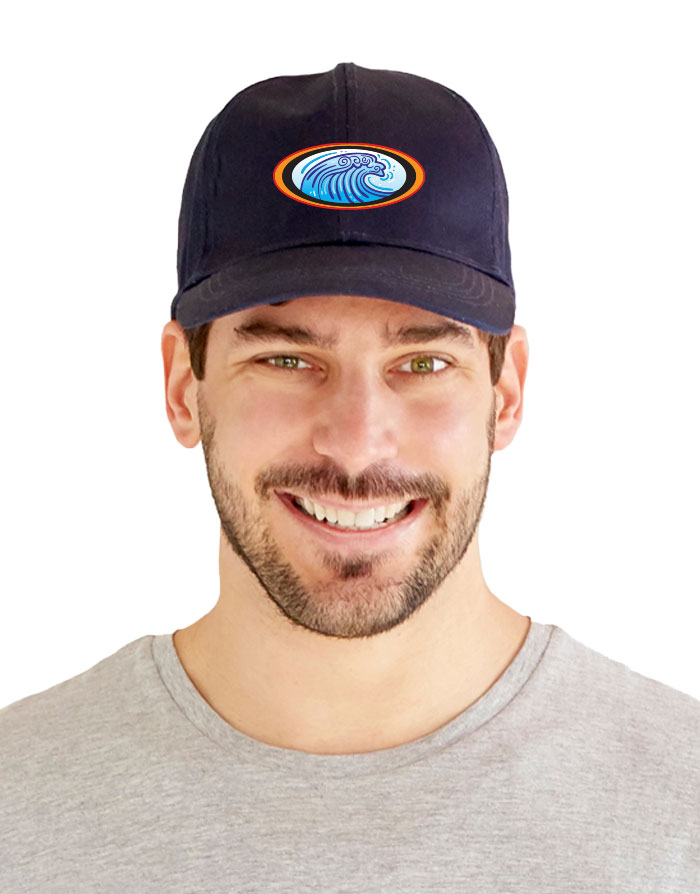 Custom Baseball Cap Printing
Baseball cap printing with direct to film is a fantastic way to add a touch of personalization and style to your headwear. Using this innovative technique, designs and logos are directly printed onto a thin, transparent film, which is then transferred onto the surface of the cap using heat and pressure. This process ensures vibrant colors, sharp details, and a long-lasting result that withstands regular wear and tear. Whether you're looking to showcase your favorite team's logo, promote your brand, or simply express your unique personality, baseball cap printing with direct to film offers limitless customization options. Stand out from the crowd with a personalized and professionally printed cap that perfectly complements your outfit and makes a bold statement.
DTF printing works extremely well with baseball caps, bucket hats and much more.
The ink infuses with the material giving you a bright long lasting design.

For baseball caps we print on 5 panel structured cap as this does not have the middle seam of the six panel caps and gives the best results.
However it is still possible to print on the six panel caps but the middle seam will distort the printing slightly where it crosses the seam.

Designs can also be printed on the side and back where available i.e not mesh.

We also offer embroidery for baseball caps, beanies and more.


Contact us for a quote today.