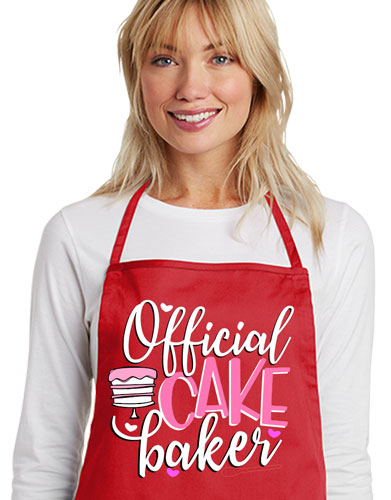 Custom Apron Printing
Apron printing with direct to film is an innovative technique that brings creativity and customization to the world of culinary apparel. With this method, designs and patterns are directly printed onto a thin, transparent film, which is then transferred onto the fabric of the apron using heat and pressure. This process allows for precise detailing and vibrant colors, ensuring that the design truly stands out. Apron printing with direct to film offers endless possibilities for personalization, whether it's adding a logo, artwork, or even a chef's name. It not only enhances the aesthetic appeal of the apron but also provides a durable and long-lasting result that can withstand frequent use and washing, making it a popular choice for both professional chefs and home cooks alike.

The images shown are an example apron in the print process and finished product, the colors are crisp, sharp and bright.
Printed on Port Authority 5.5-ounce, 65/35 poly/cotton. Full-Length Apron.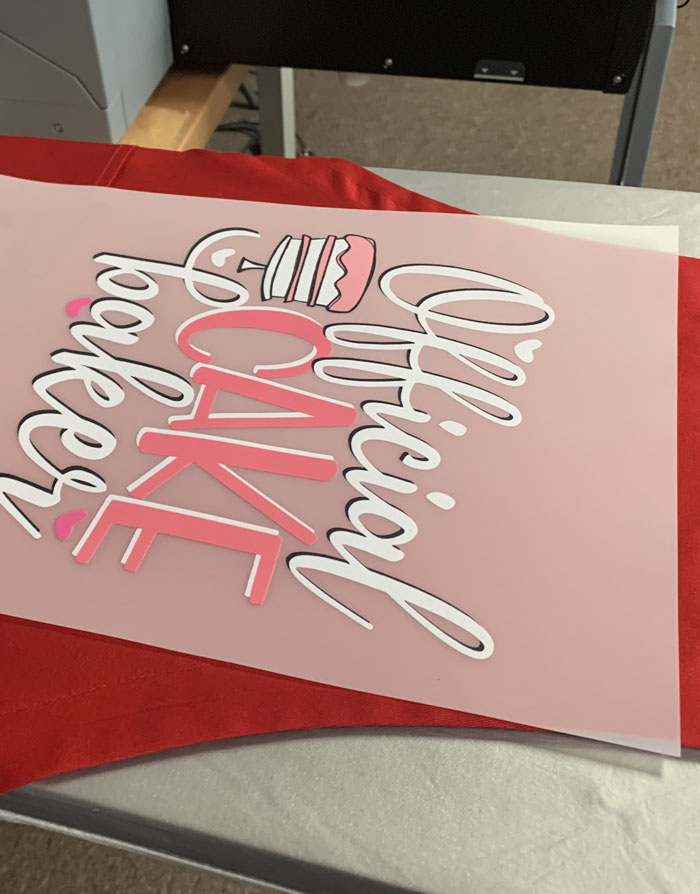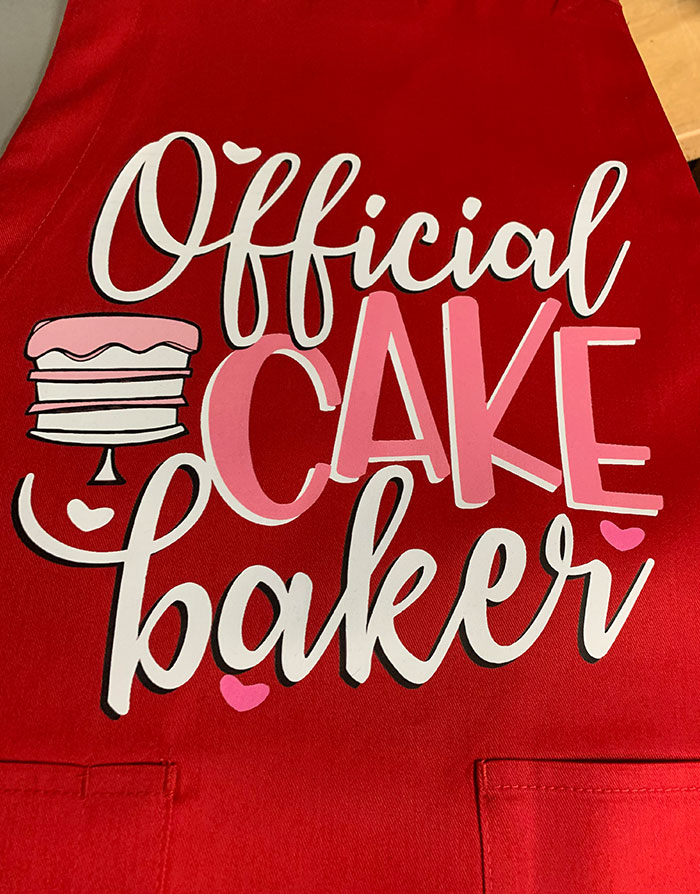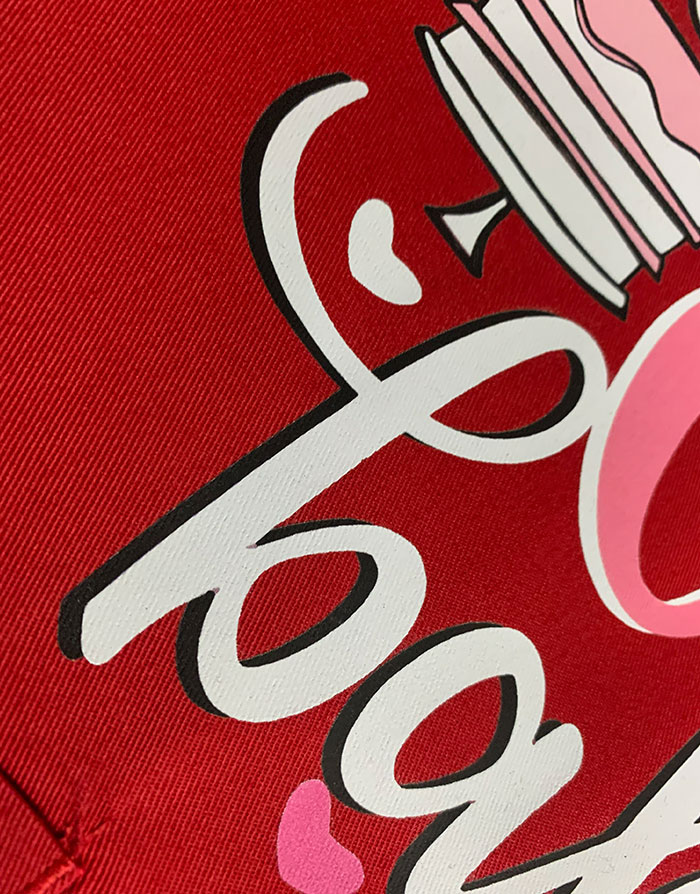 With our Direct to Film process we can print on 100% cotton as well as poly blends and 100% polyester.
Contact us for a quote today.